Events
---
FUTURE EVENTS
There are no upcoming events. We will be having our first meeting for the 2022-2023 school year in August. Please check back for more information or email us a coliesclosetboco@gmail.com
PAST EVENTS
2022 Art4Awareness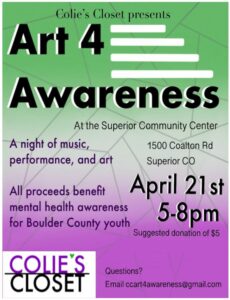 2021-2022 New Student Interest Meeting
The New Student Interest meeting will be Sunday, April 25, from 4:30-5:30pm on Zoom.  If you are going to be a high school student in the Fall of 2021 and are interested in joining Colie's, please email us at coliesclosetboco@gmail.com or fill out this Google Form!
Training Retreat 2019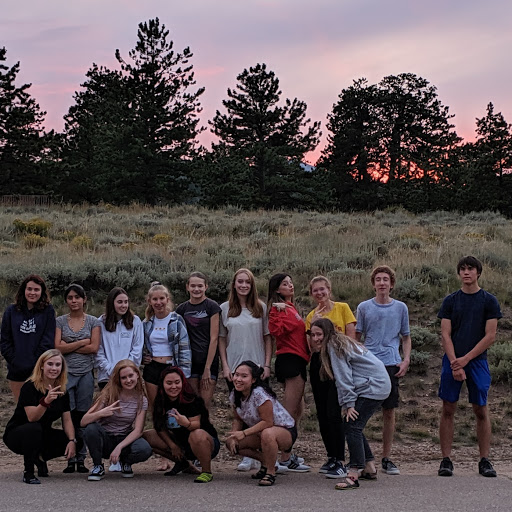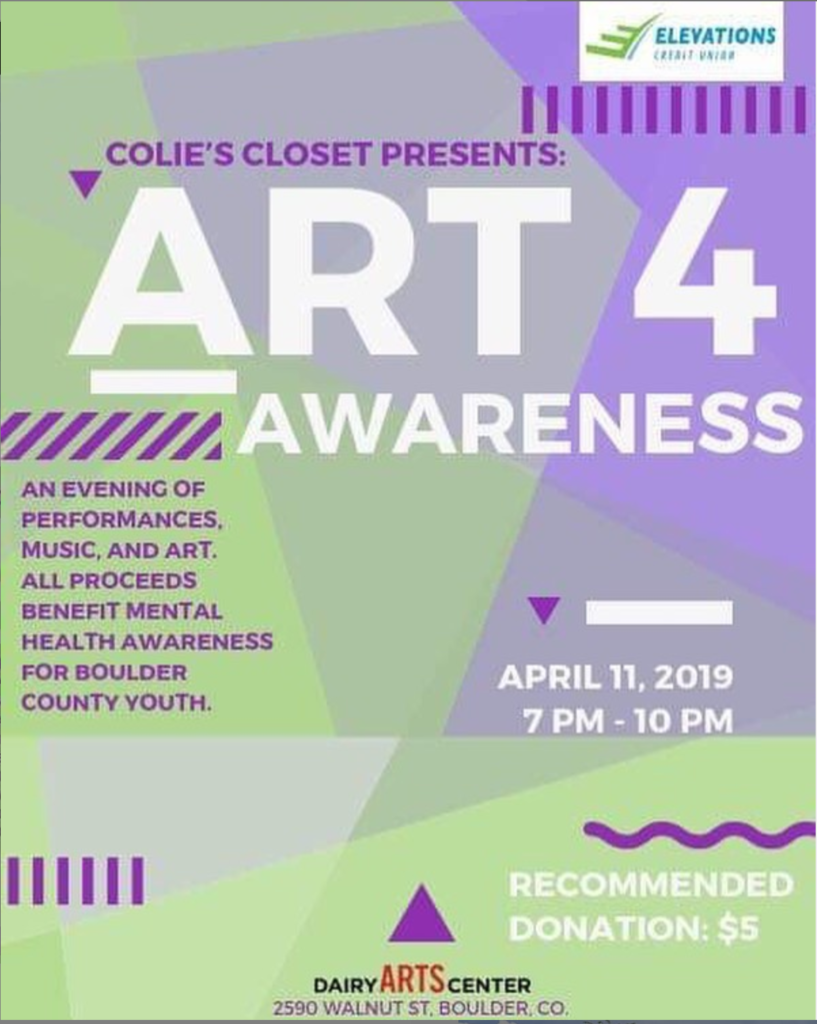 Training Retreat 2017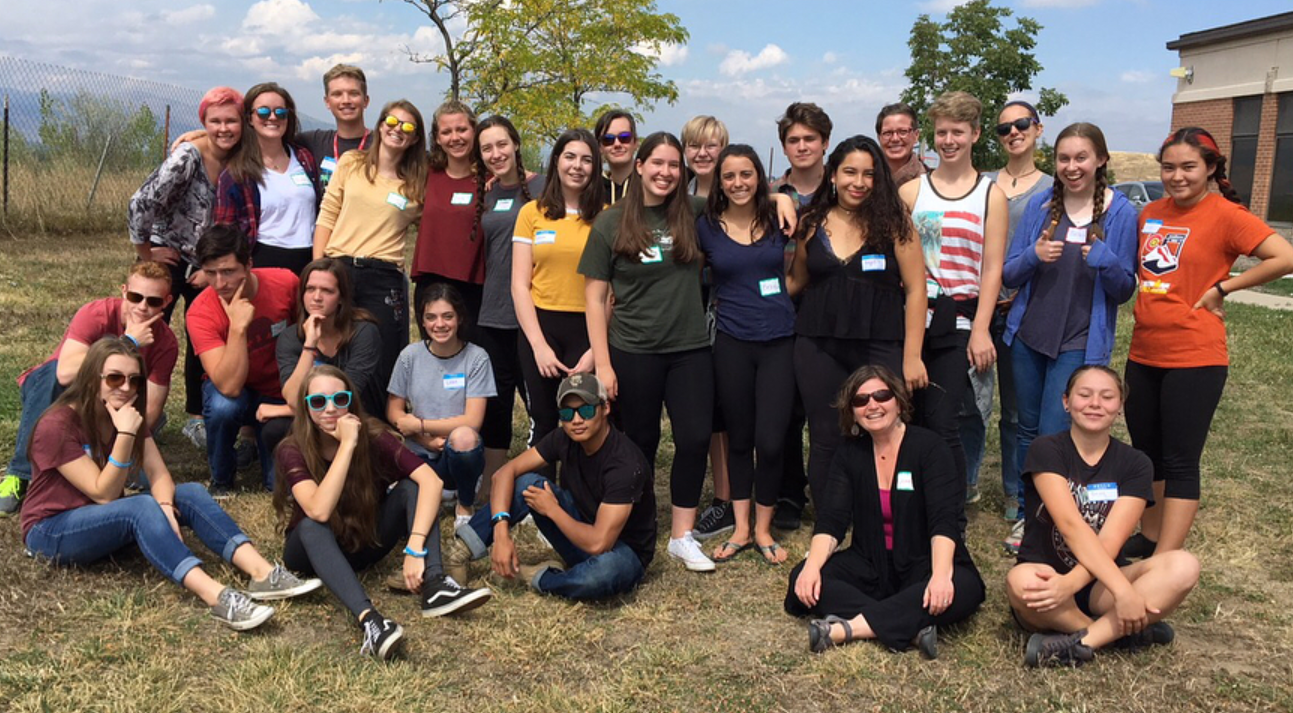 P.E.N. GALA: APRIL 24 2017
Treasures Fundraiser: January 27, 2017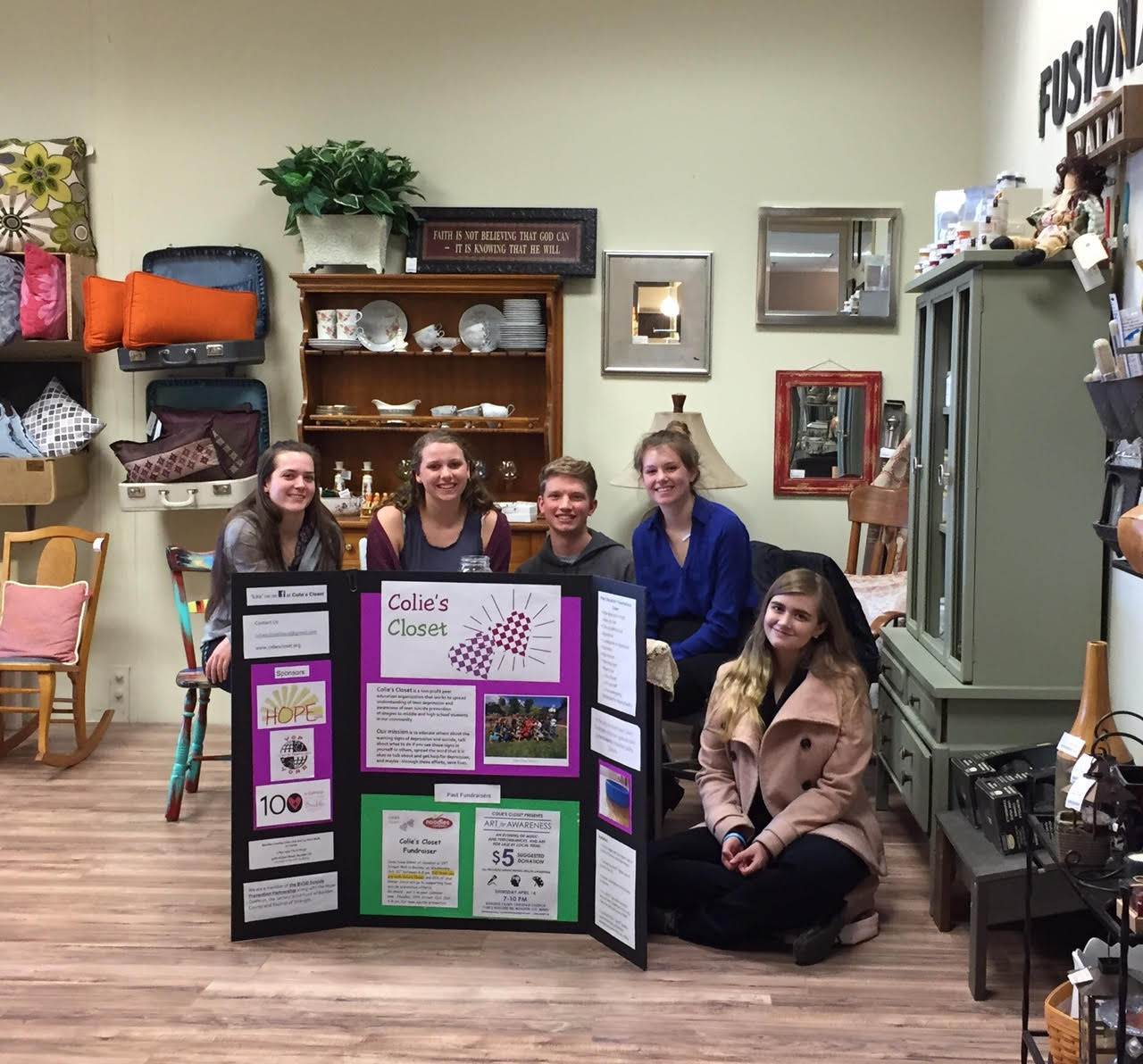 Do you have upscale clothes or house wear that you want to consign?  Do you want to support Colie's Closet?  Take your items with Treasures Upscale Consignment Store and ask that the proceeds be donated to the Colie's Closet account!  For more information on how to consign, visit the Treasures website HERE!
P.E.N. GALA: APRIL 24 2016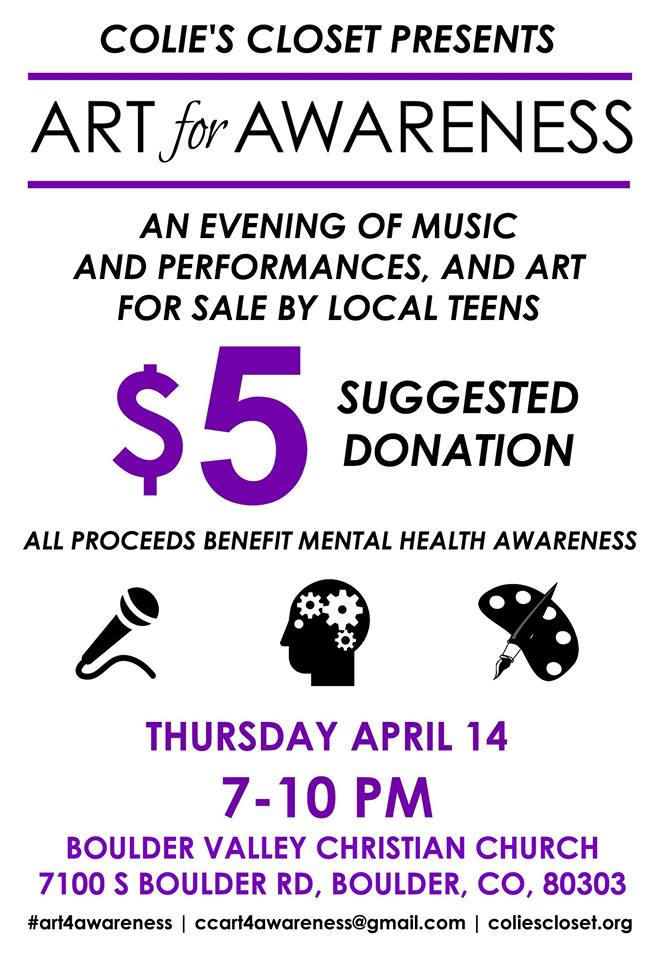 A member of Colie's Closet and Centaurus High student spoke on a youth panel at the September 2015 meeting of the Colorado School Safety and Youth in Crisis Committee, addressing emergencies in schools and what resources students have in their schools.
We are very happy to kick off our tenth year with our biggest group yet! Thank you to the YMCA of the Rockies for hosting our weekend.
COLIE'S RECEIVES CHECK FROM CHS: THURSDAY APRIL 30 2015
In April, three Colie's members from Centaurus High School, Lafayette received a check from Timothy Donnelly's senior advisory class. The funds were raised at the class's community service project: a bowling tournament for fallen Warriors.
Colie's had a team running at the Emerge 5k walk/run to support the 2nd Wind Fund of Boulder County.
 MODMARKET FUNDRAISER: APRIL 17 2015
Thanks to everyone who came to ModMarket in Boulder to support our organization!
2015 PROM DRESS SALE: SUNDAY MARCH 15 AT CENTAURUS HIGH SCHOOL
Thank you very much to everyone who came to the 2015 prom dress sale!