Home
♦UPCOMING OR CURRENT EVENTS AND FUNDRAISERS♦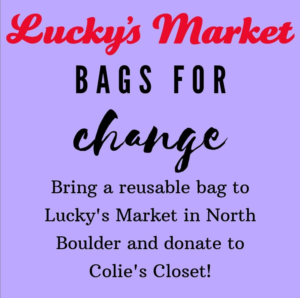 Colie's Closet has been chosen as a Bags for Change partner at the Lucky's Market in North Boulder! When you shop at the N. Boulder Lucky's and use your own bag, they will give you a wooden coin. Put it in the box slot for Colie's Closet and we will get 10¢ for each coin which Lucky's will match with another 10¢! These funds go to teen suicide prevention in Boulder County!
ABOUT US
Colie's Closet is a non-profit peer education organization. Our mission is to educate students in Boulder Valley School District about depression and suicide.  Our goal is to promote awareness of youth depression and share warning signs and risk factors about suicide.
Colie's Closet is comprised of Boulder Valley School District high school students working to further the understanding and treatment of depression and the prevention of suicide.
We raise money through various fundraisers. Proceeds are used locally for education and treatment of depression and suicide prevention in youth.
IF YOU ARE INTERESTED IN JOINING COLIE´S FOR THE 2019-2020 SCHOOL YEAR, PLEASE FILL OUT THIS FORM, AND  WE WILL BE IN TOUCH WITH YOU SOON!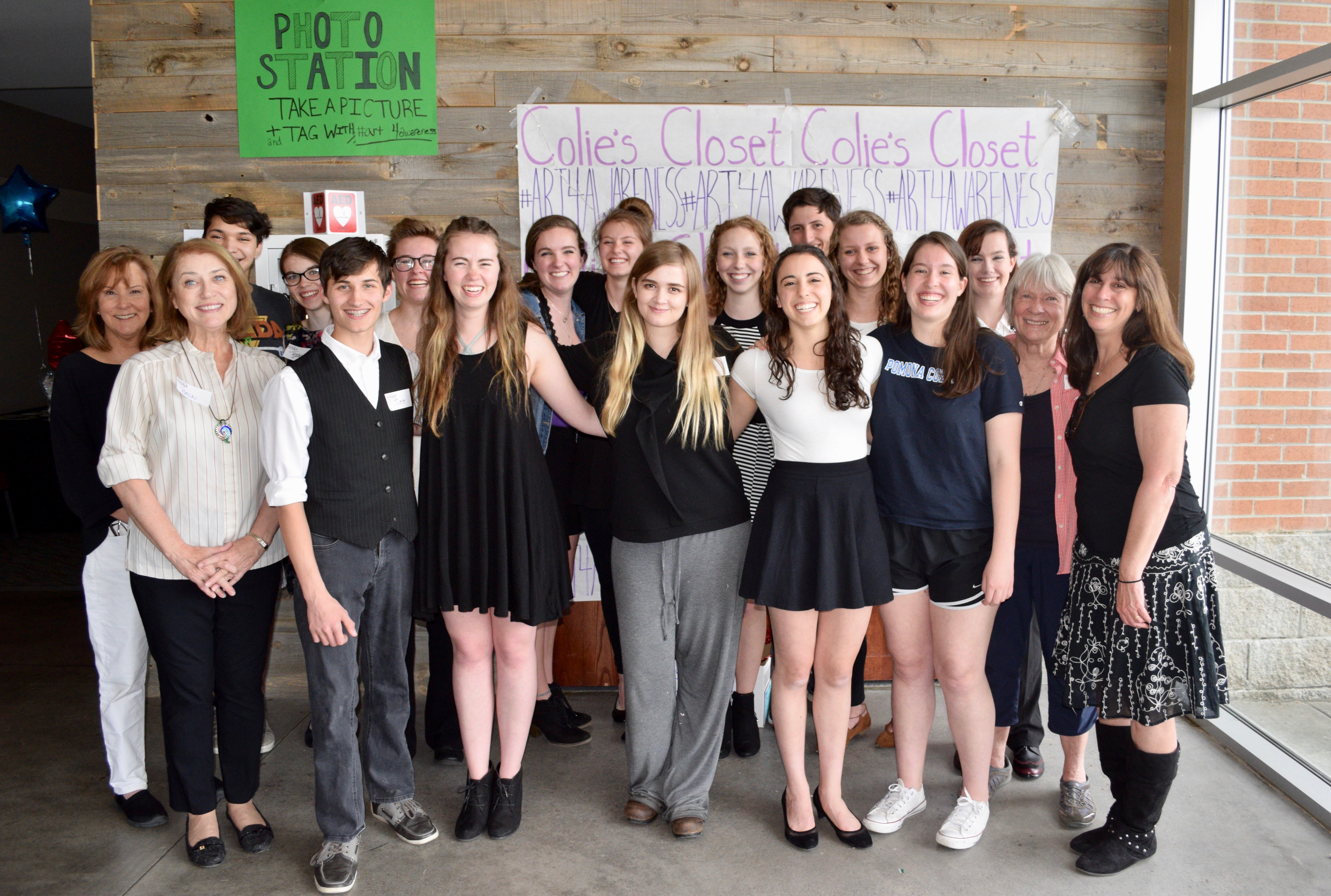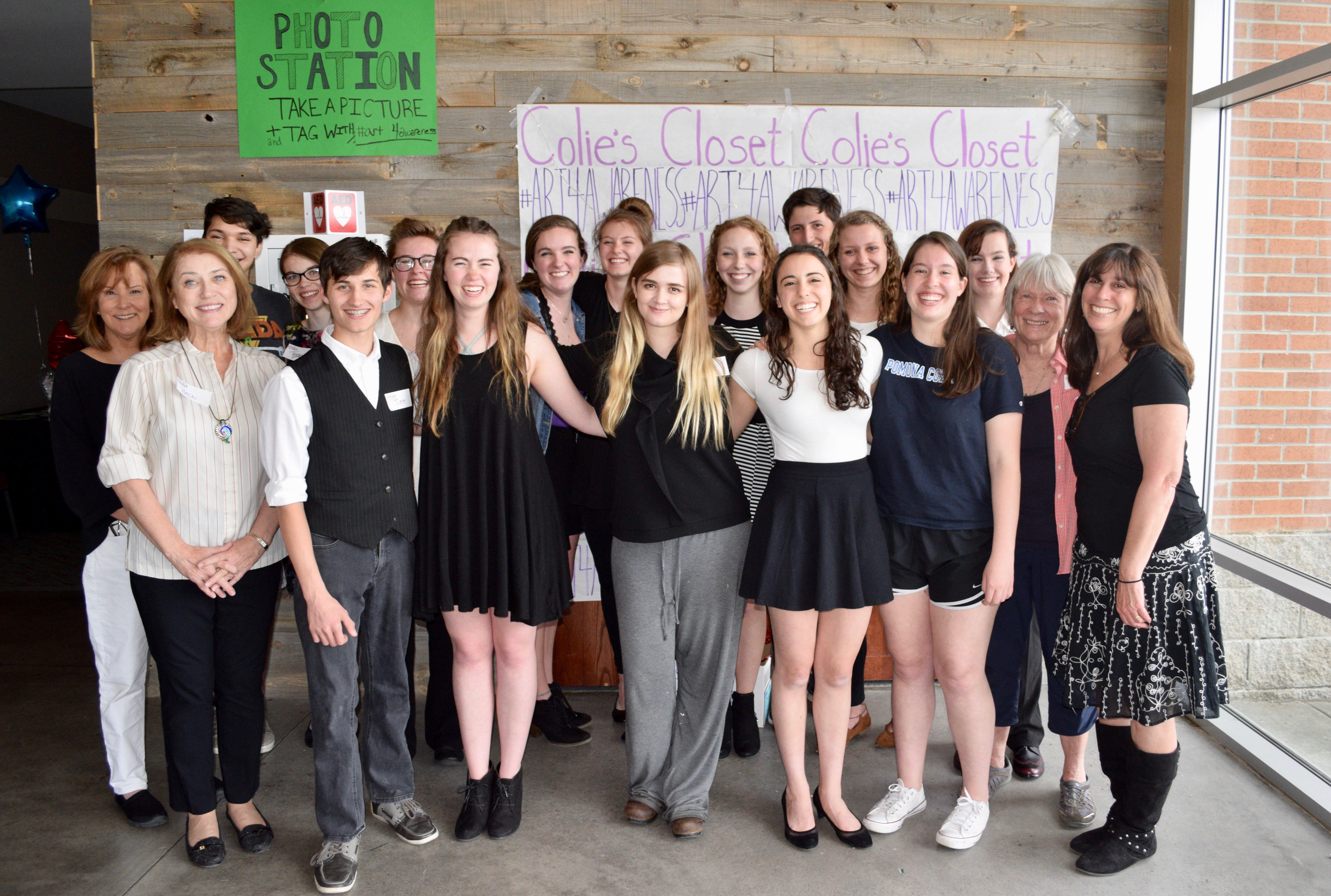 Colie's members presenting at Horizon's K-8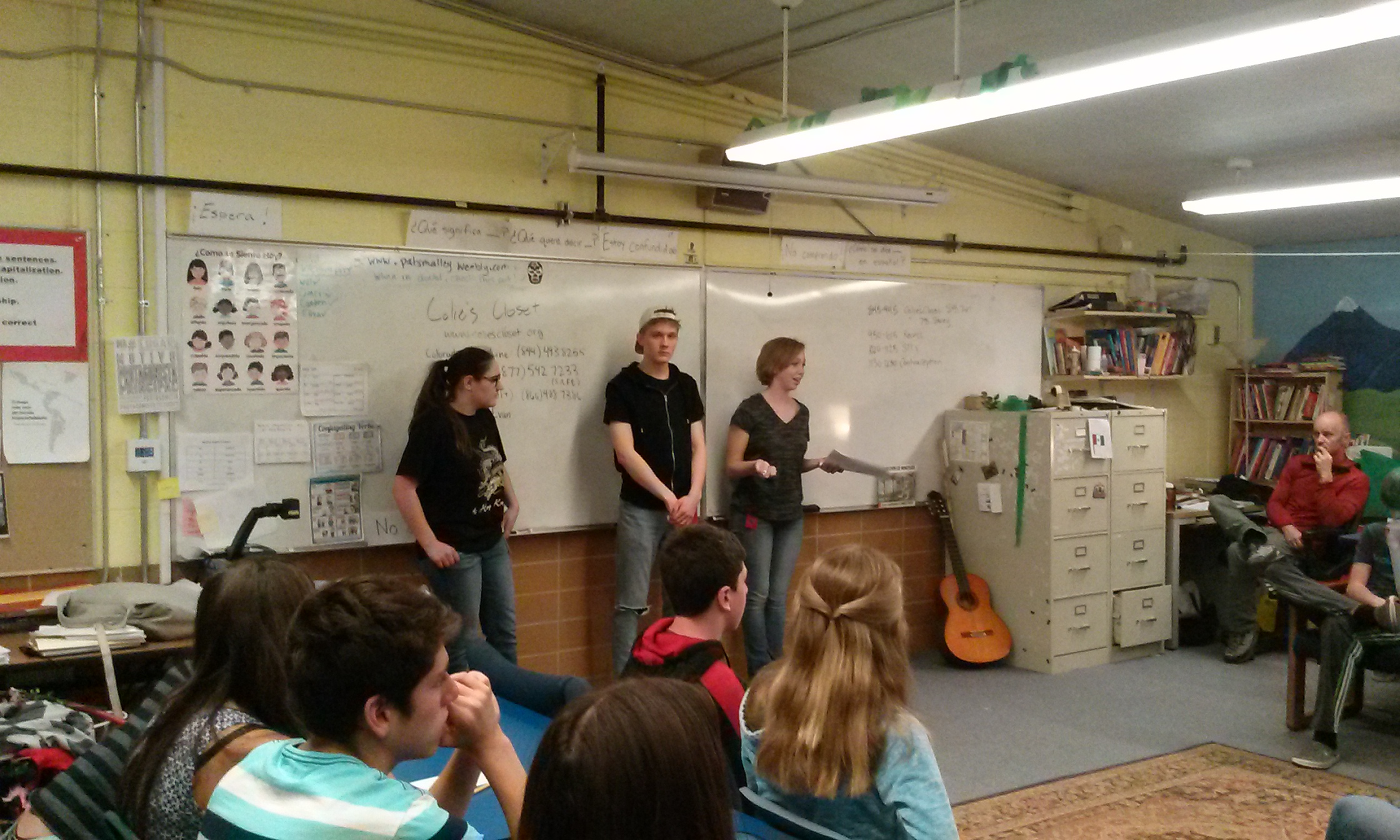 About Art4Awareness