Home
Colie's Closet 2020-21 Updates
Stay tuned for Colie's Closet updates!
UPCOMING OR CURRENT EVENTS AND FUNDRAISERS
The first Colie's Closet meeting for the Fall will be August 29! Please stay tuned for more information about location and time.
ABOUT US
Colie's Closet is a non-profit peer education organization. Our mission is to educate students in Boulder Valley School District about depression and suicide.  Our goal is to promote awareness of youth depression and share warning signs and risk factors about suicide.
Colie's Closet is comprised of Boulder Valley School District high school students working to further the understanding and treatment of depression and the prevention of suicide.
We raise money through fundraisers and donations. Proceeds are used locally for education and treatment of depression and suicide prevention in youth.
IF YOU ARE INTERESTED IN JOINING COLIE´S FOR THE 2021-2022 SCHOOL YEAR, PLEASE FILL OUT THIS FORM, AND  WE WILL BE IN TOUCH WITH YOU SOON!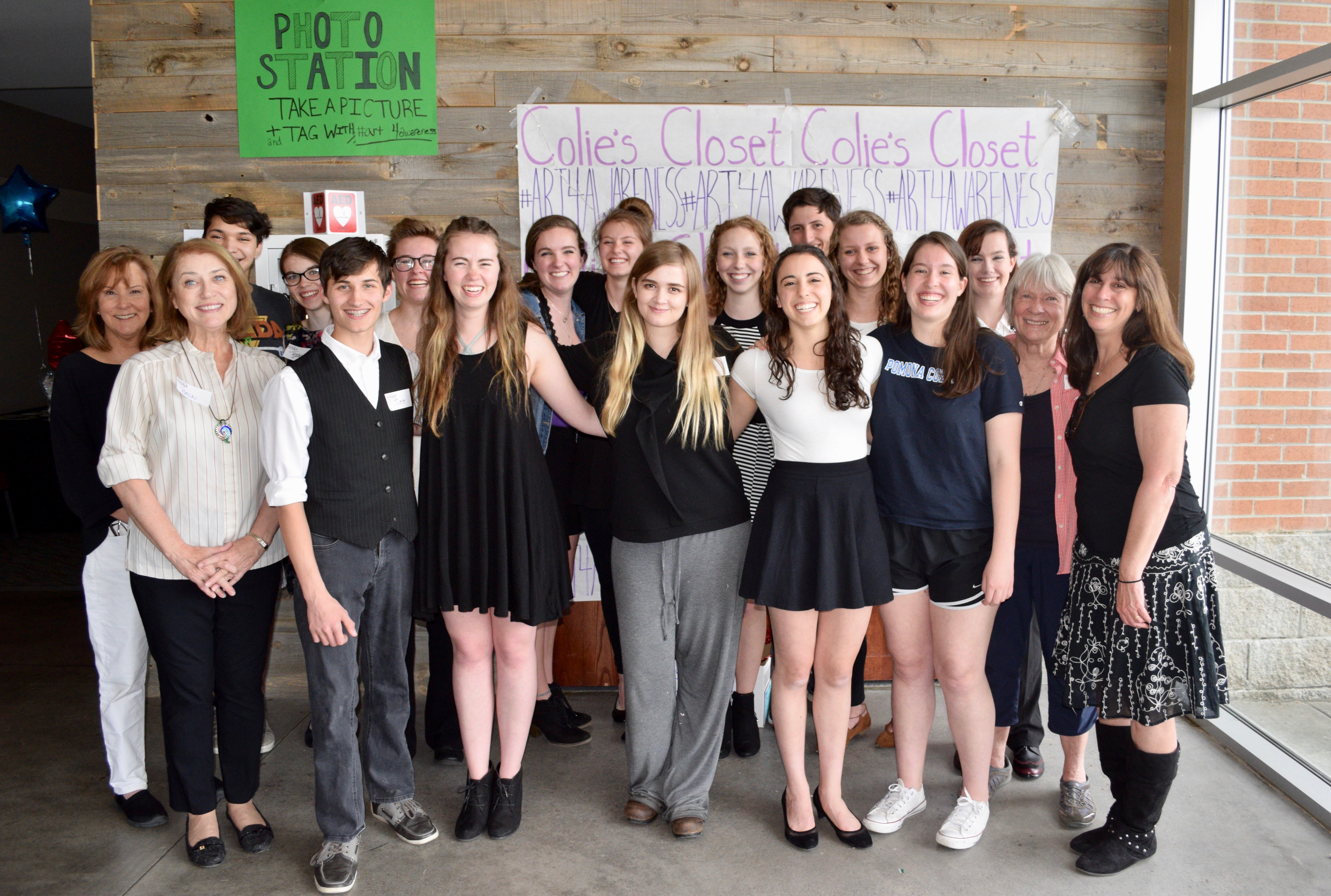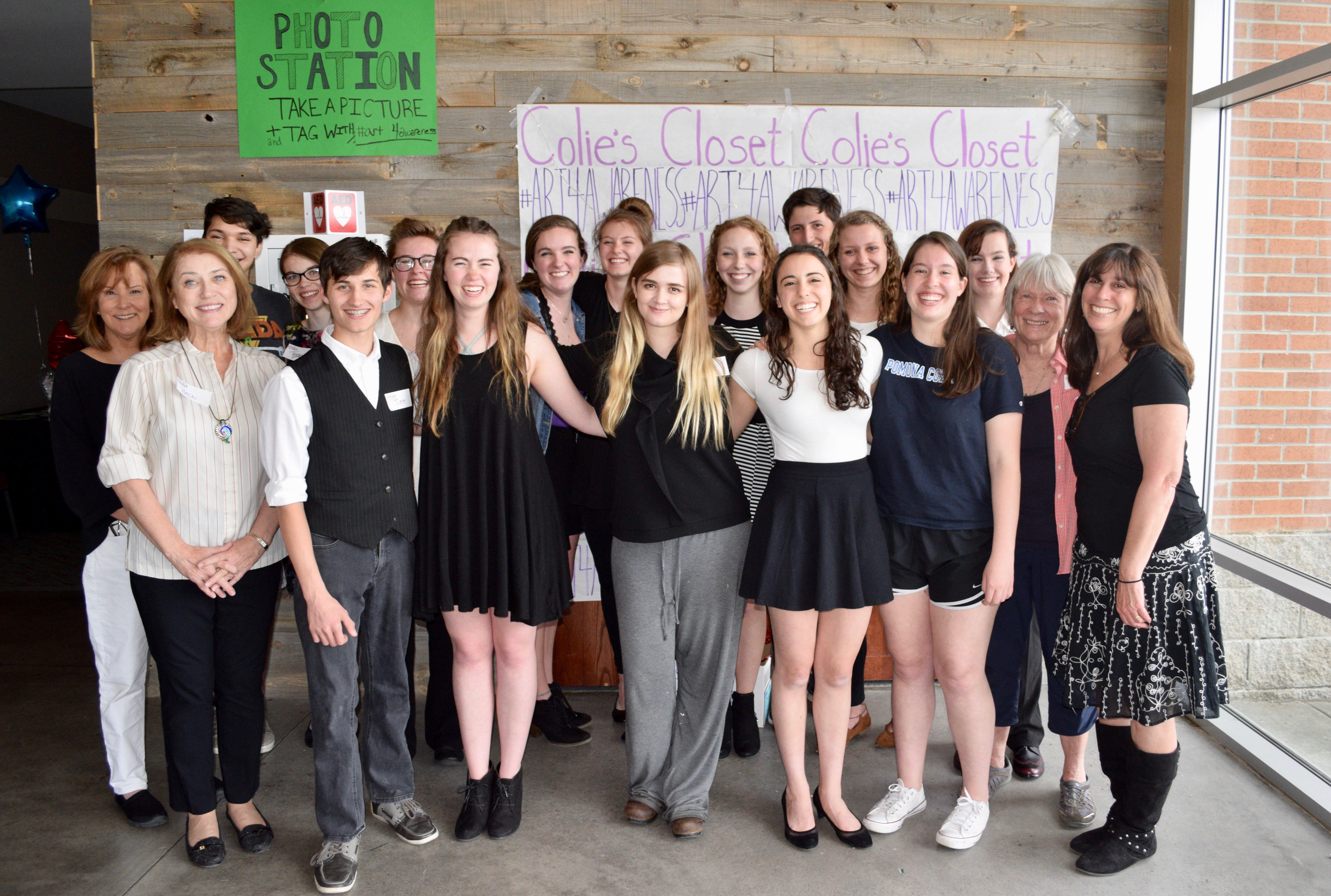 Colie's members presenting at Horizon's K-8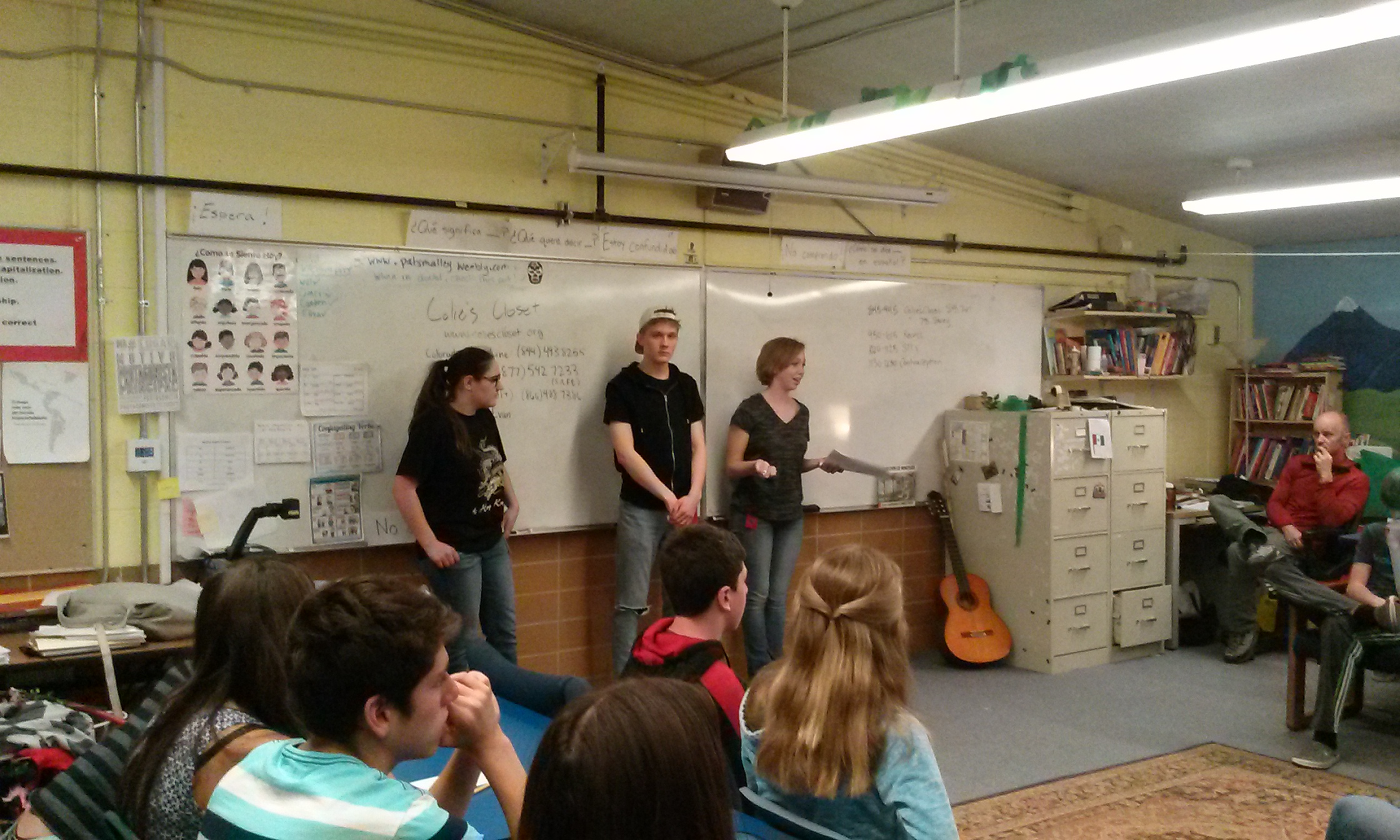 About Art4Awareness